Poems Paired Up With Paintings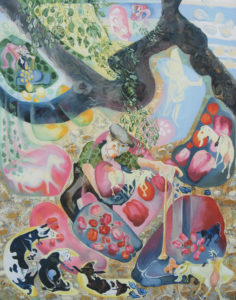 ---
---
---
Cork Oak Crucifix 3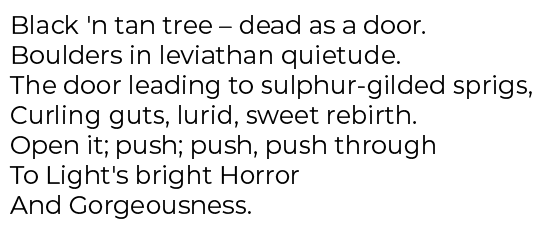 ---
Lion King
(Lion King was not actually inspired by Yann Martel's ' The Life of Pi' but seeing as we're on the subject of ship-wrecked animal prisoners I thought I might as well share these illustrations I made about it – a book that will always resound with me deeply, as his 'Mountains of Portugal' does too).

---
Tears of the Giraffe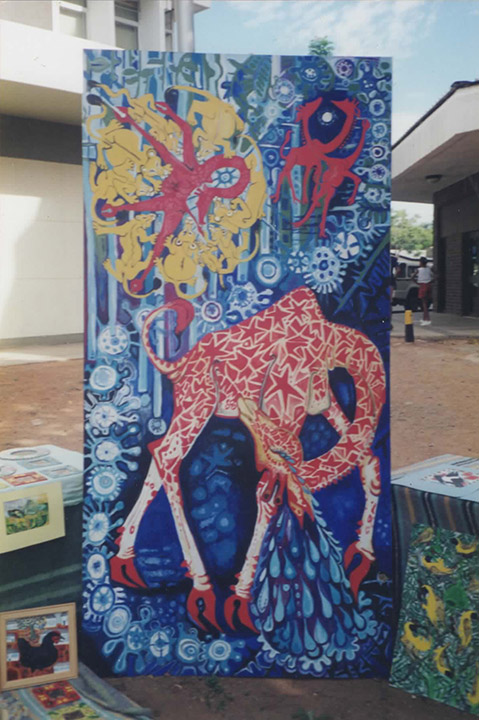 In Botswana, women make baskets each with a different motif derived from a poetic story. Here was my rendition of their 'Tears of the Giraffe' basket motif. I painted it after seeing a bull giraffe hanging forlornly around a fresh carcass of a female who had been killed by lions, back in 1993 in the Kalahari.
---
The Rainforest Theatre Show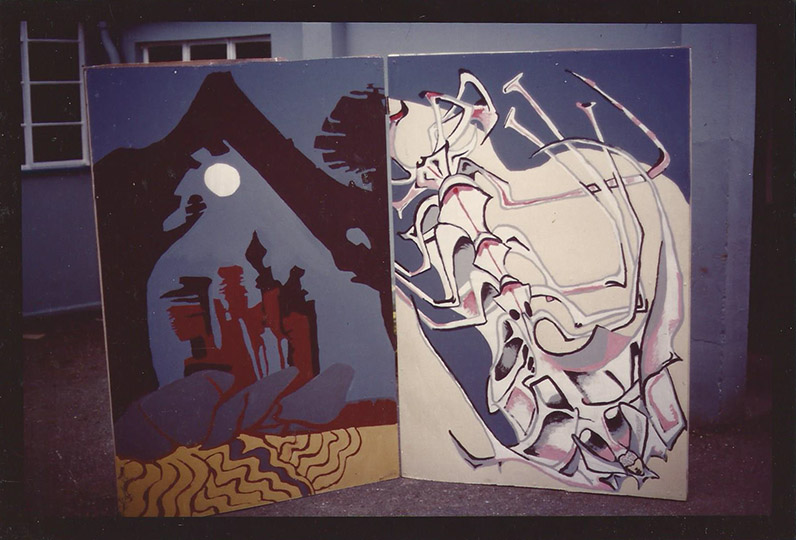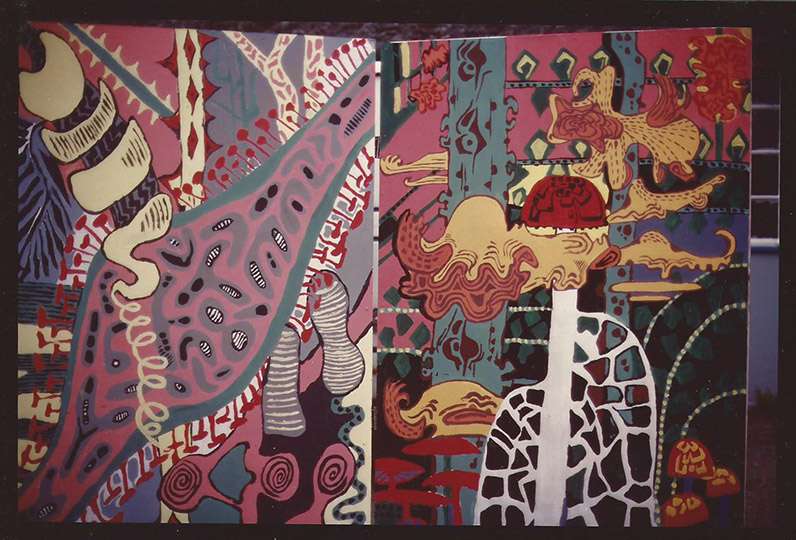 Some theatre sets from The Rainforest Show – 1984